Wood Flooring: Wood Flooring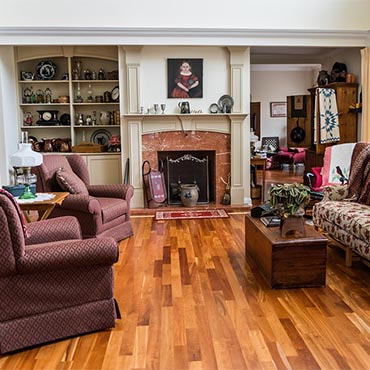 Wood flooring is any product manufactured from timber that is designed for use as flooring, either structural or aesthetic. Wood is a common choice as a flooring material and can come in various styles, colors, cuts, and species.
Brand Overview
---

---
Profile
|
Website
|
Warranty
|
Install
|
Maintain
|
FAQs
Choose from the unparalleled beauty and quality of oak, ash, cherry, hAppalachian Hardwood, lovingly handcrafted into the finest American-made hardwood floors - The Essence of HomerWood. Recalling the age of quality and craftsmanship, we hand select each plank from sustainable, center-cut lumber to reveal the character and unsurpassed beauty created by nature. From these planks we handcraft and custom design exceptional hardwood floors for those who seek style, elegance and individuality.
---

---
Profile
|
Website
With its unflagging commitment to excellence and drive for perfection, Mercier designs and manufactures hardwood floor products that continue its tradition of innovation.